HBA 2023 Scholarship Opportunities
The Home Builders Association of Greater Cincinnati (HBAGC) provides financial scholarships to traditional and non-traditional students planning to go to a 2-year school, trade school or straight into the workforce to pursue a career in residential construction. Scholarships may be applied toward tuition/books, design materials, tools, or transportation expenses. Scholarships are awarded annually.
Click HERE for a copy of the 2023 scholarship application.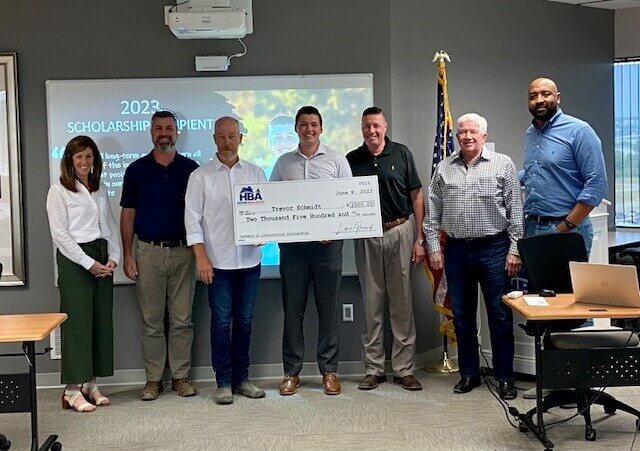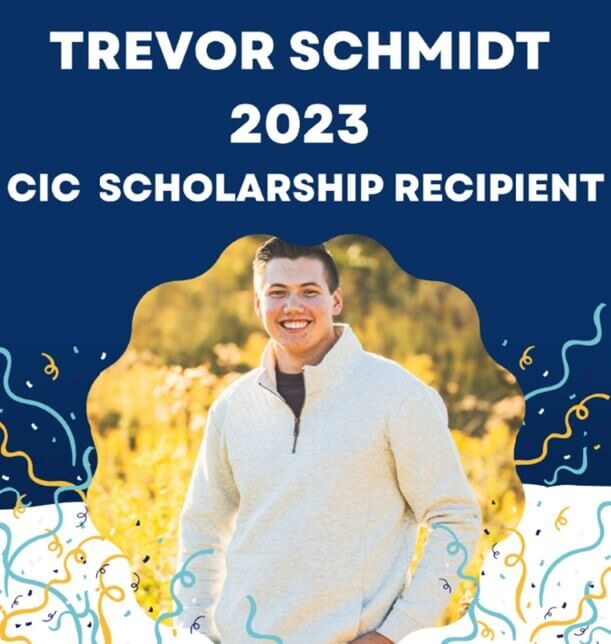 Build Your Future with a Career in Construction
Home building is core to the foundation of our economy. Maintaining a robust, skilled workforce is necessary to meet our housing demand. Currently, we are plagued by a chronic skilled labor shortage in the housing industry resulting in higher construction costs, increased home prices and lower economic growth.
Nationwide, there are more than 430,000 open construction sector positions due to the skilled labor shortage. Locally, it is estimated there are more than 2,000 open constructions jobs in the Greater Cincinnati area alone.
What you may not know is the home building industry offers more than just another job — you can find a rewarding career and earn a great salary. According to data released by the National Association of Home Builders, half of payroll workers in construction earn more annually than the U.S. median wage. And many jobs in residential construction pay the equivalent – if not more – than jobs requiring similar experience levels and a college degree. Perhaps most notable is that these careers often begin with no or minimal student loan debt.
To help combat the labor shortage in the housing industry, the Home Builders Association of Greater Cincinnati created the Careers in Construction Scholarship Program. The program helps a variety of students including those going directly into the workforce, those attending a trade/technical school or those pursuing a two- or four-year degree in the construction industry.
Let's meet our 2022 scholarship recipients.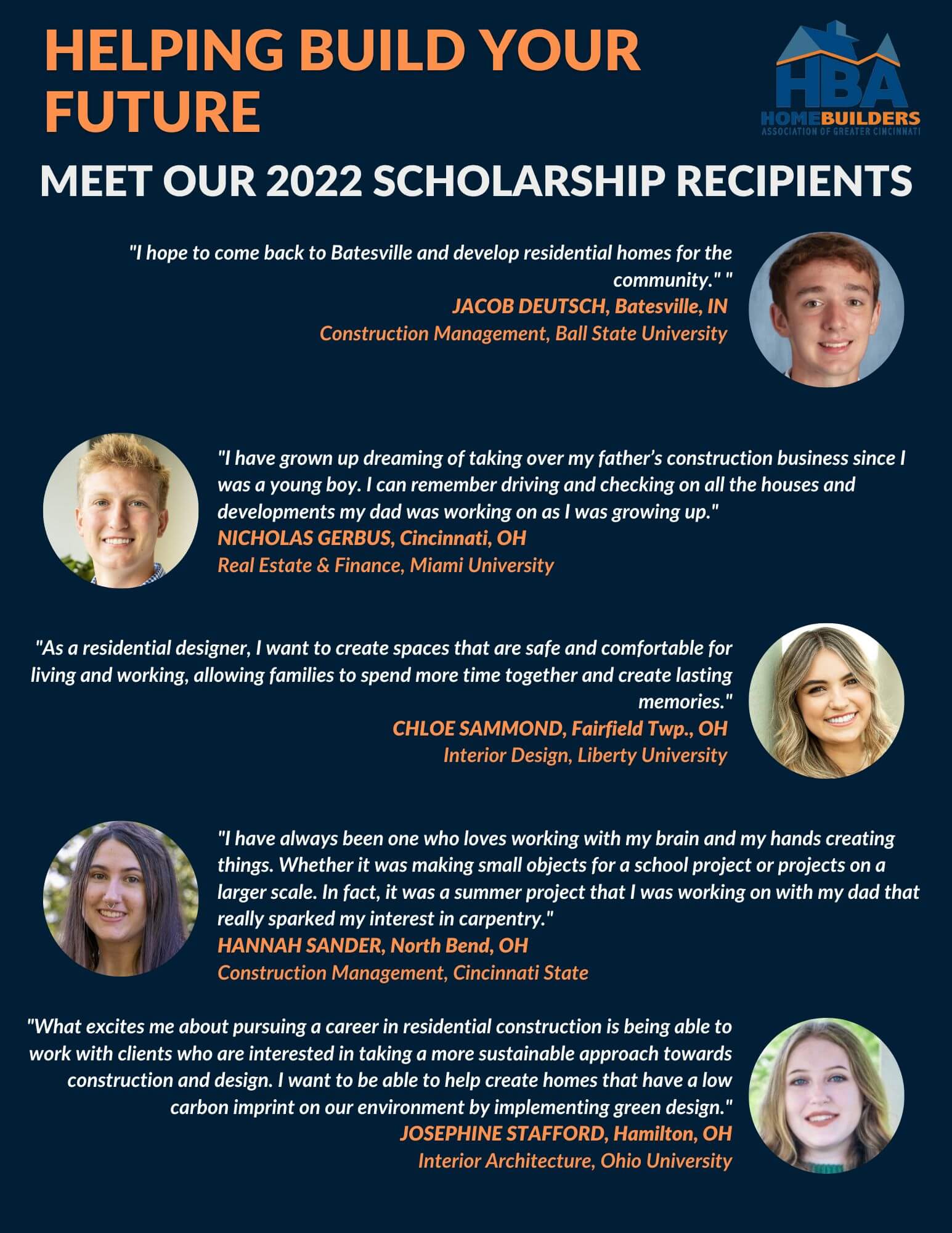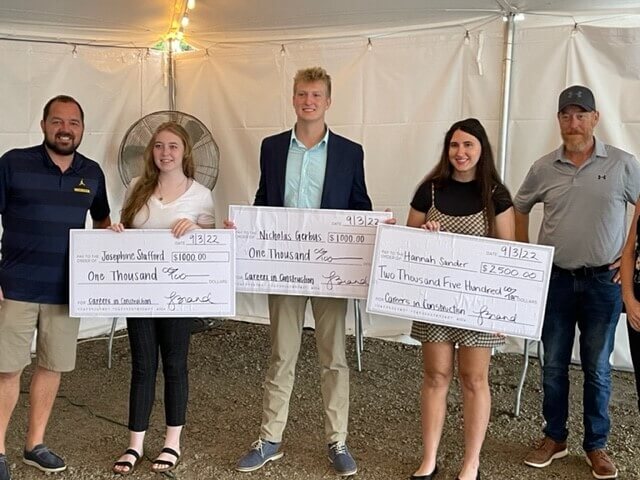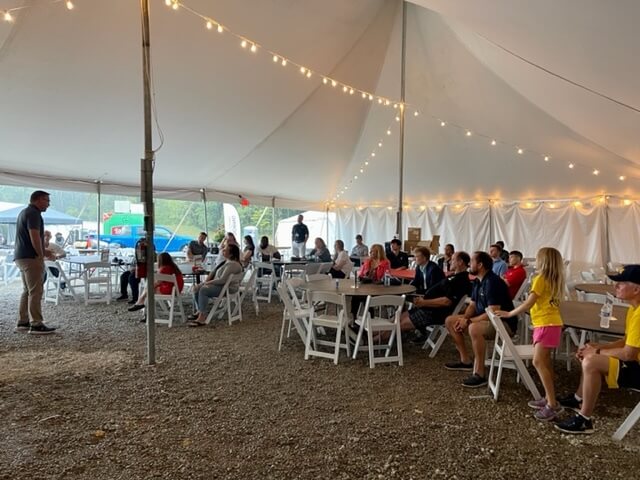 Looking for an opportunity with a home builder, as a contractor, or something else? Browse our Career Center and find the perfect fit for the next phase in your career. We're passionate about connecting talent with great opportunities.
Are you an employer? Use our Career Center to post a job.